Zoom announced a variety of exciting updates this December in its continued effort to streamline communication and improve the hybrid work experience. Here are some of the new features announced this month:
Zoom Meetings Update
Schedule meetings with Focus Mode
Designed with educators in mind, "Focus Mode places meeting participants in a view where they are only able to see themselves, the host/co-hosts, and the content they are sharing. In this view, hosts and co-hosts can also choose to view participants in the gallery view, enabling them to see all participants simultaneously" according to Zoom. Now Hosts can utilize this feature automatically when a meeting starts to immediately cut out distractions.
Save custom Gallery View order
This update enables hosts to save the customed Gallery View order for subsequent meetings. The customized order is saved to each unique meeting ID allowing the host to load the saved customized order, eliminating the need to manually change the order for each meeting.
Zoom Chat updates
GIF send enhancement
Zoom Chat users can select their GIF from the GIPHY search panel, displaying the GIF in their message box and also allowing for additional text to be added. This is a similar experience to utilizing GIPHY via text message on your mobile device.
View your missed meeting calls
When you've missed a meet-with-video call attempt, the missed meeting calls will be centrally located so you can easily check what you've missed. Additionally, you can jump to the chat or channel to start a video call based on the missed meeting notification.
Zoom Phone Updates
Video Mail
Zoom is enabling your callers to utilize video greetings and let them leave you video messages right in your voicemail box. The video will show right above a text transcript of the voicemail.
Zoom Rooms Updates
Workspace Reservation (Public Beta)
This exciting feature is designed to better equip office spaces to address hybrid workspace challenges by enabling users to easily book meeting spaces using an interactive map, whether on-site or remote.
Local-only screen share support for Mac and Windows
The local-only screen share feature allows an in-room users to read notes that are not visible to other participants in the meeting. Previously this feature was limited to Zoom Room appliances but is now supported for Windows and Mac use, allowing those users to make screen sharing visible to the room when using an HDMI connection.
Zoom for Home updates
Zoom for Home, Kiosk Mode and Digital Signage available on the iPad
Zoom for Home now supports the Apple iPad, enabling users with a flexible device for their remote or on-site workspace. This feature provides users with a Zoom Room interface via the Zoom Room Controller App. Additionally, Zoom users can utilize their iPad as a virtual receptionist via Kiosk Mode and as a Digital Signage device.
Neat Frame
Neat Frame is a new product now available for pre-order. It's an all-in-one 15.6 portrait-oriented touch-screen video device that automatically frames and tracks people, offering superior sound while removing unwanted background noise. This will be a useful and attractive appliance for any Zoom users that want to level up their home office meeting space.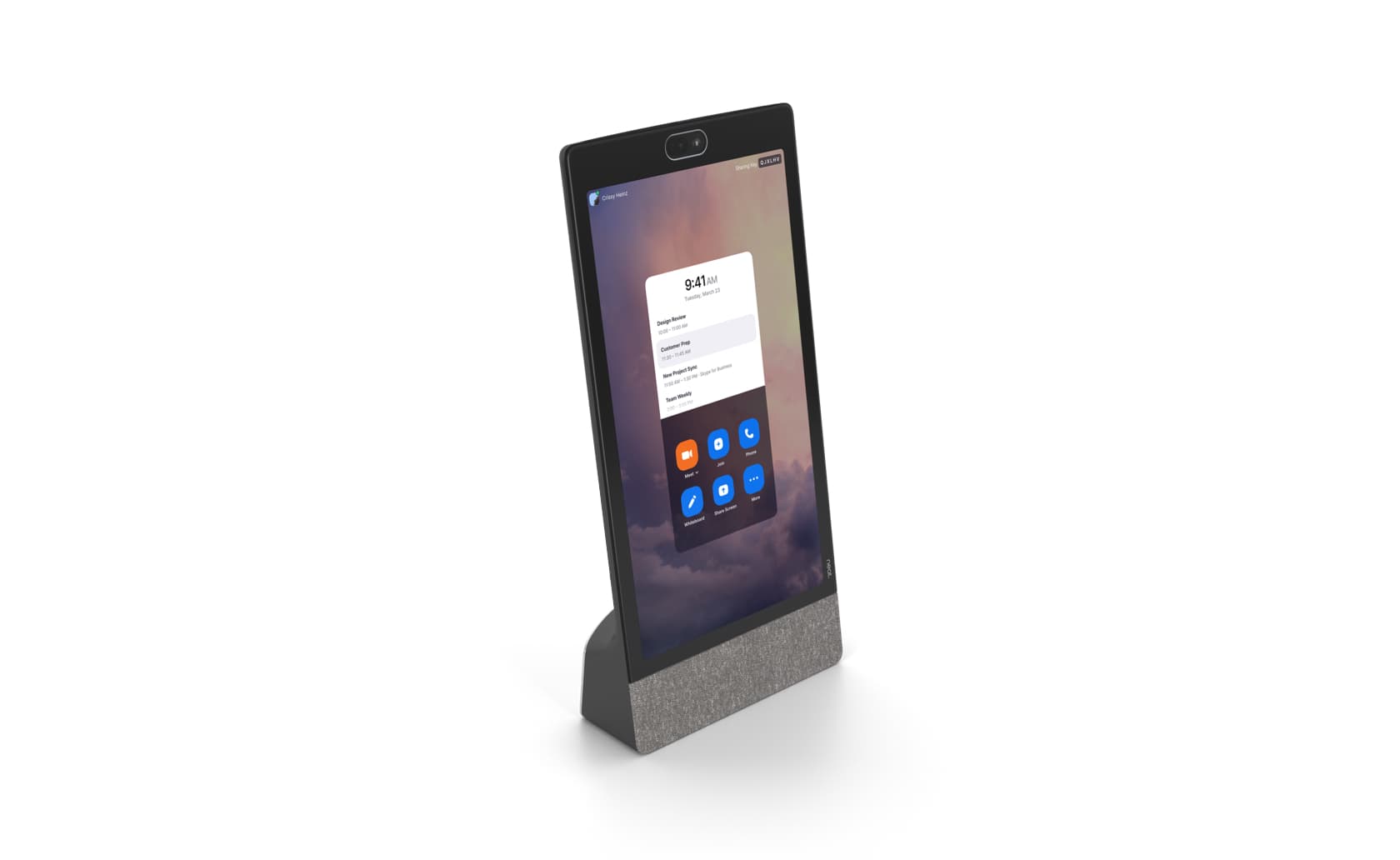 Amazon Fire TV Omni Series
Zoom's first TV app is available on the Amazon Fire TV Omni Series, enabling users to enjoy video calls from what is likely the largest device in their home and to use Alexa to easily join meetings – "Alexa, join my Zoom meeting".
We love to see partners like Zoom continuing to innovate and create an improved experience for anyone working remote or on-site.
If your organization is looking for assistance with your next Zoom solution, please fill out the form below and we'll be in touch!
---
Let's Get In Touch
Fill in the form and we will get back to you in 24 hours !
ABOUT VICOM
Audio Visual Virginia Beach | VIcom is well experienced in teleconferencing solutions. Moreover, VIcom assists many organizations in simplifying and enhancing their ability to teleconferencing efficiently.
We are also Virginias' premier technology solutions integrator for Teleconferencing, Zoom, Audio Visual, Unified Communications, Security Applications, Cloud & IT, Church AV Systems, and Educations AV Solutions. Moreover, we are proud to serve clients throughout the mid-Atlantic region of Virginia. For example, Virginia Beach, Chesapeake, Norfolk, Portsmouth, and Suffolk, VA. Also providing service to customers in Newport News, Hampton, Poquoson, Yorktown, Williamsburg, Tabb, Grafton, and Seaford VA.
Furthermore, we have an office in Richmond, VA, better serving clients in the Northern Virginia region, including Richmond, Powhatan, Colonial Heights, Chester, Petersburg, Chesterfield County Midlothian VA.
For more information, call: (757) 490-7777. Please be sure to follow VIcom on Linked In.
Also, see the following articles.
Audio Video
AV Solutions for Businesses
Audio Visual in Virginia Beach
What is Audio Visual?
Keywords: Zoom, Immersive View, Video Conferencing